The communities in St Louis and the surrounding county are all distinctly unique, as I have mentioned previously. Today I want to highlight a specific STLCounty community, some of the amenities within it, and an opportunity to live in this charming municipality.
Today the City is nine square miles in size and is home to a population of about 27,000. Located in Southwest St. Louis County, Kirkwood boasts high property values, quality public and private schools, safe neighborhoods, and exceptional City services. More than 300 acres of parkland can be found throughout the community, from a large central park that includes an aquatic center, ice rink, outdoor amphitheater, ball fields, tennis courts, picnic sites, and playground areas, to smaller neighborhood parks. 
474 Harrison Ave, is a home that is currently on the market and situated just a few short blocks from the quant downtown hub.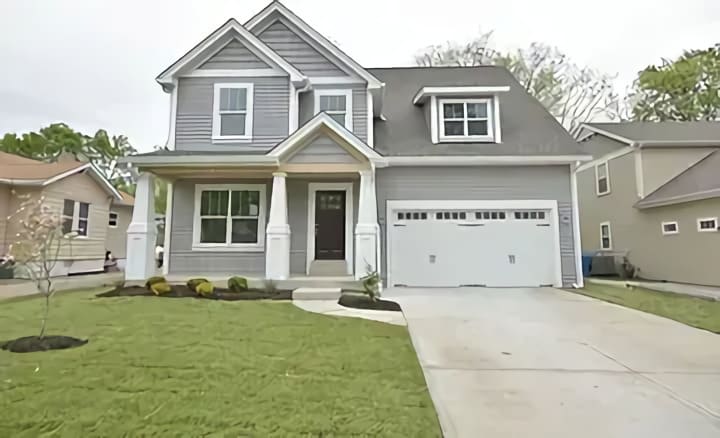 What is so special about downtown? Um, everything. Every quant, Hallmark Christmas movie, basically depicts Kirkwood's downtown. There is a farmer's market- open year around. The restaurant is local, not chains, and is absolutely amazing. I'm convinced Billy G's has the best patio in STL County, AND they let you bring your doggo. There's a locally owned custard stand, Andy's, which you will be addicted to. Several art studios featuring local artists, a clothing boutique, Sammy Soap, Grapevine wines, and the bar, 1901, are all short walking distances from this home.
Every year, Kirkwood hosts the Greentree Festival at Kirkwood Park, which is also within walking distance from this house. Greentree Festival has live music, a parade, food vendors, artisans from all over Missouri and Illinois and so much more. Neighbors from all over gather for this annual event.
Also within walking distance from this home is the famous Magic House. A mansion turned into a child's playground. Educational and interactive stations are located all over this 55,000-square-foot house!
That is all just brushing the surface of the amenities in Kirkwood. But I want to save room to talk about this house I mentioned!
Built in 2015, this craftsman-style home will not disappoint. Some people want you to visualize walking in the front door, but I'm going to skip that and take you straight upstairs to the master suite. This private oasis is the thing of dreams. The molded recessed ceiling makes it feel uber luxurious, but it is the walk-in closets that overwhelm my happy button. There are his and hers walk-in closets located in the hallway that leads to the french doors into the master bathroom. It is the hidden third walk-in closet that most excited me though.
This third closet is hidden behind a seamless built-in bookshelf- think panic room! But don't panic, this space is as magical as the Narnia-esque space from the movies. Tall shelves with a rolling ladder, a chandelier, and a private vanity space. This third closet is fit for a queen!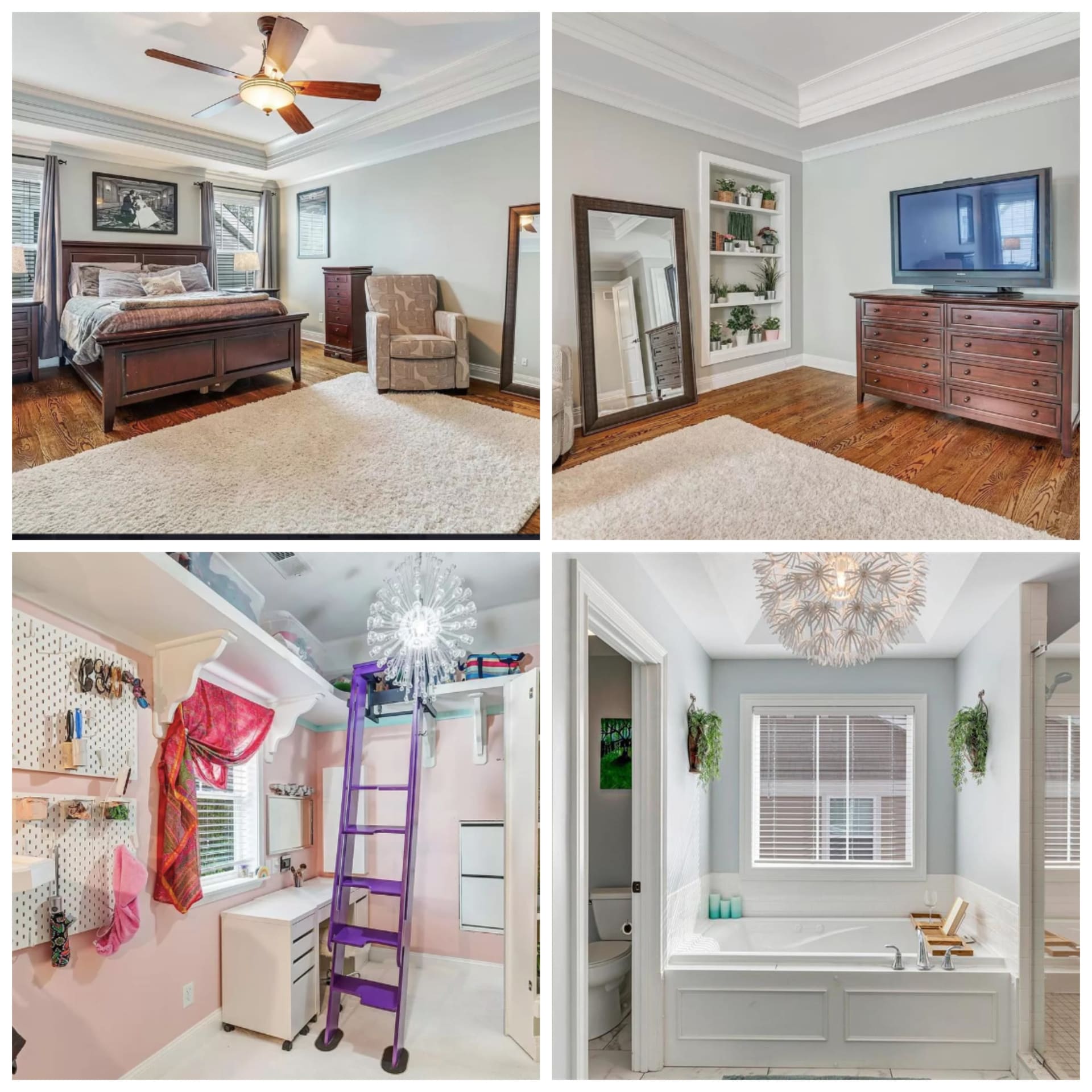 Ok, there are other bedrooms, a bathroom, and a second-floor laundry upstairs too, but it's a bit underwhelming after gassing out all of our excitement on that master. I'm still trying to get my heart to settle down a bit!!
Let's go back downstairs. The real hardwood floor extends through every inch of the first-floor space. The dining space is large enough to accommodate a table for 12! And the entire floor is wide open! The kitchen, dining, living area, and breakfast nook combine into a hostess's dream! Easily fit large family gatherings into this area. The backyard hosts a pool, which is rather unique in this area! And the covered patio has a hot tub, that comes with the house!

If you aren't intrigued and excited about this space, then I just don't know if you find happiness in life. Just Kidding! But seriously, you need to check this place out.

​​​​​​​And it just so happens there is an open house on this beauty this Sunday (12/1) from 1-3 pm. Egg nog and apple cider will be served to help usher in that Holiday vibe...

Come see Kirkwood. Come see this home. Come see me!!!

​​​​​​​Cheers!